Peter Thustrup: The Wine Collector, is a company founded by its namesake, dedicated to excellence, catering to the tastes of the world's next generation of aspiring wine connoisseurs and rare wine collectors. 
We are passionate about great wines and we taste a large number of wines every day. Our specialty is old and rare wines principally from Bordeaux and Burgundy.
You could call us a boutique company, our goal is not volume but quality. We strive to sell the very best wines to our clients, wines in perfect drinking condition.
We guarantee the quality of every bottle we sell.
Founder Peter Thustrup, 66, of Swedish origin has lived in France for over 35 years, is a passionate wine lover, and an experienced taster. He has tasted more than 56,000 wines, of which the majority he has recorded on individual tasting sheets.
Learn More:
Our History
A pioneer in this market, Thustrup has more than 33 years experience as a wine merchant of exceptional wines. Peter Thustrup has organized high profile wine tastings around the world including a number of landmark wine tastings including: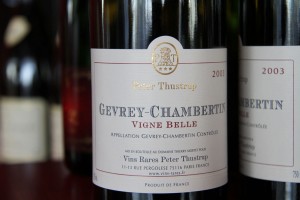 The Dreamtasting in Stockholm featuring all first growths from 1929 to 1982; The Tokyo 1869/1870 Prephylloxera Tasting; several Petrus Tastings with wines from 1945 to 1982; and 7 Romanée-Conti Tastings in Paris, Tokyo and Kyoto with vintages from 1929 to 2003. 
In 1983, Thustrup founded the wine company, Vins Rares & de Collection, SARL (later renamed Vins Rares Peter Thustrup SAS) specialized in selling very exclusive and expensive wines to high-net worth individuals in Europe, the United States and Japan.
Thustrup sold Vins Rares Peter Thustrup SAS in 2007, and has since assembled an impressive collection of the worlds' most sought after and prestigious wines.
Peter Thustrup: The Wine Collector
In 2012, Peter Thustrup: The Wine Collector was launched to meet the demands and tastes of the world's next generation of aspiring wine connaisseurs and fine wine collectors.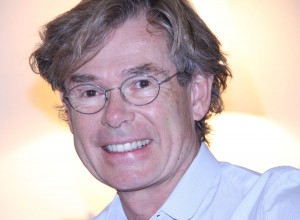 Thustrup continuously hosts seminars and private tastings in Europe, the United States and Asia, while continuing to uncover rare and old wine treasures within private European cellars for his clients under his own label, Peter Thustrup Fine Wines. 
Learn more about Peter Thustrup's upcoming prestige tasting events and latest press In the News.