The Stockholm Dream Tasting: A landmark two day tasting at the Hall Mirrors at the Grand Hotel in Stockholm, 28th and 29th of November 1986.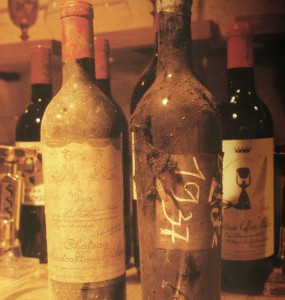 In order to understand the greatness of the first growth of Bordeaux over the decades, this tasting was comprised of the five great first growths of Bordeaux, from one off vintage and one great vintage from each decade from 1926 to 1982.
The wines tasted were:
Chateau Latour
Chateau Lafite Rothschild
Chateau Mouton Rothschild
Chateau Margaux
Chateau Haut Brion
We tasted 70 wines, from the following vintages:
1926 and 1928
1934 and 1937
1943 and 1948
1952 and 1959
1961 and 1967
1970 and 1973
1980 and 1982
A group of experienced Swedish tasters gathered during one full day to taste a total of 14 vintages of each Chateau. An incredible experience, every bottle was a personality and exceptional in its own right, however, a handful of wines stood out. The winner across the board was Latour for its consistency between the vintages, more than simply being the best wine of the vintage. Of the first 20 wines, Haut Brion scored in top with nine out of the 20, next was Latour with four wines, Margaux three, and, then, Margaux and Lafite Rothschild two each.
The best wines, not surprisingly, the great vintages: 1961, 1959, 1982.
However, Latour surprised with a delicious 1967, and Haut Brion with a stunning 1934, almost as good, 1937.