Romanée Conti 1999 Landmark Tasting Event at l'Ecrin Restaurant in Ginza, Tokyo.  All wines to Tokyo from the cellars of Domaine de la Romanée Conti 6 months prior to the tasting.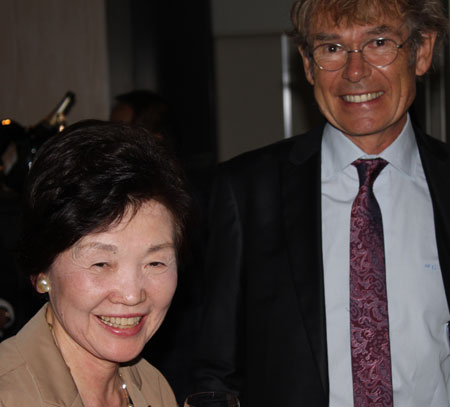 DRC ROMANÉE CONTI 1999
Color: Red brick
Nose: Surprisingly young, eve a bit rough when just opened, not accessible.
Taste: Softened up after an hours , more balanced, lovely and vibrant finish. Definitively need another 5 years.
85 in the beginning then 90+ and after two hours still 90+
-
DRC LA TACHE 1999
Color: Brick color but less than Romanée Conti, funnily enough
Nose: Delicious round deep fruit on the nose
Taste: Superbe after one hour, dense balanced fruit, unctuous mouthwatering licorice finish, ripe jammy black fruits. A young wine, not yet at is top, but already very enjoyable now. Superbe young inspiring gives energy and you really want to have a case in your cellar to follow this wine over, one bottle a year!
If you decide that this is a priority, the wine is not the least expensive great wine on the market…
95+
-
DRC RICHEBOURG 1999
Nose: Superbly fragrant nose, but less seducing than La Tache,
Taste: In the mouth fine elegant acidity, quite closed at the opening, finely tannic, reserved but nice length.
Far away from its peak, wait 5-10 years to get full flavor, but everything is there, but in its infancy
93+
-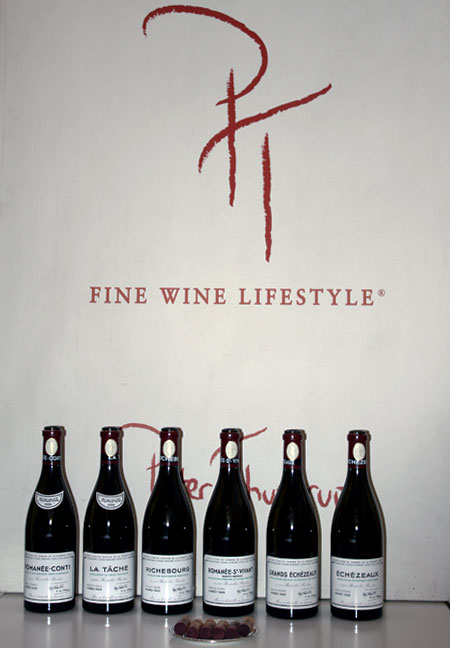 DRC ROMANÉE SAINT VIVANT 1999
Nose: Superb dry fragrant on the nose
Taste: In the mouth nice but dry, not as easy going as La Tache and not even as the pretty closed in as Richebourg, a step behind in ripeness. As always, always elegant but not forthcoming.
But after an hour finer and more agréable than Richebourg. Anyway let's face it, all these wines needs more time.
You think 18 years is sufficient, especially in a ripe vintage like 1999, but no…Does not apply to DRC.
93+
-
DRC GRANDS ECHEZEAUX 1999
Nose: Really nice seducing elegant ripe nose.
Taste: Surprisingly more strait that Romanée Saint Vivant, more focused.
But again, you can analyse, but the conclusion is wait.
93+
-
DRC ECHEZEAUX 1999
Taste: At opening, ripe round but tannic in the finish.
After 90 minutes…
Dense tannic fragrant superb with nice length.
Balanced, young fruit, vibrant, but I admit a bit rough tannins, but young.
2.5 hours, Superb, vibrant in the mouth, magic!
94
-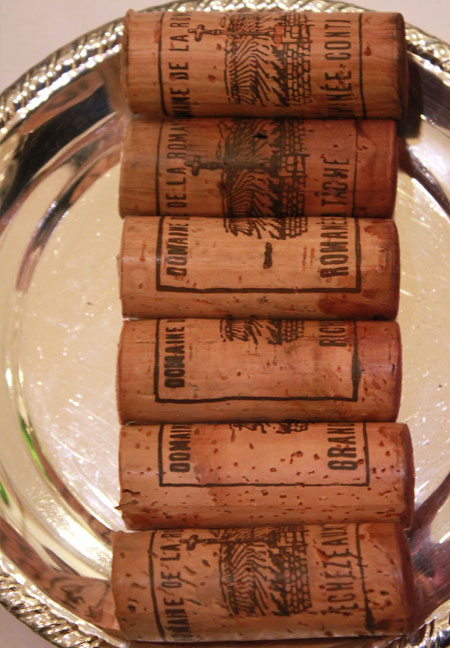 CONCLUSION
La Tache 1999 and Echezeaux 1999  were the most approachable, young delicious and nice now, but wait 1-2 hours.
But both will improve greatly in 5-10 years.
Romanée Conti 1999 really really too young!  Wait 15-20 years to peak.
The other wines in between.