The tasting took place on April 5th, 1988, in the Imperial Hotel, Tokyo.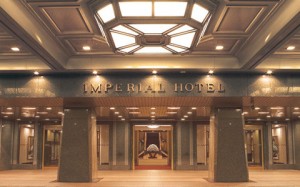 At the time the hotel was still managed by a member of the founding family, M Ichiro Inumaru, who also participated in the tasting.
This was a breakthrough tasting in Japan, the interest for wine was just beginning and no major tastings or seminars had started yet.
Invited was a very distinguished group of tasters, the cream of the Japanese society, famous actors, authors, TV personalities, and people from the world of wine in Japan.
Among them Mr. Hiroshi Kojitani, who acquired the Peter Thustrup Pre-Phylloxera Collection; Mr Hiroshi Yamamoto, laywer and famous author of innumerable wine books; Mr. Mr Shigeaki Saegusa; Mr. Yasuo Tanaka; Mr. Susumi Hani; Ms Fumiko Arrisaka, founder of the famous Wine magazine Vinotheque; Ms. Mari Yoshimura; Mr. Takahashi Tachibana.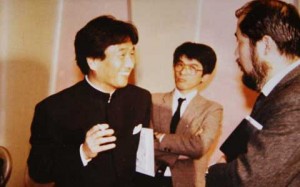 The wines tasted were:
Chateau Mouton Rothschild 1869
Chateaux Cos D'Estournel 1869
Chateaux Cos D'Estournel 1870
Chateau Gruaud Larose 1870
Chateau Montrose 1870
Chateau Pichon Baron de Longueville 1870
A majority of the wines came from the private reserve of Chateau Lafite Rothschild.
All the wines shone through as incredibly lively for their age, very refined and elegant.
The most outstanding one was Mouton Rothschild, 1869, with a amazing red brick, very light colour, fragrant nose and a very nice balance and finish.